Mind's Eye, Art Lanoie, Anubis the book, Anubis, ankh, afterlife, artifact, Amunhotep, beast, Cairo, cargo, custodian, death, dog, earthquake, Egypt, emerald, eye, follower, futile, golden, great, hell, Hades, Hebrew, hallowed, ill, jackal, kill, king, Kalbolsky, life, monument, mammal, man, obelisk, oddity, offering, pyramid, prince, princess, quest, quandary, Ramses, reborn, resist, reside, real, Seth, Shurz, steel, survive, Thebes, underworld, victorious, believe, beware.

WELCOME TO "ART'S MIND'S EYE." 
LOOK, INDULGE, AND LINK YOUR MIND WITH MY MIND. 
TANTALIZE YOUR APPETITE FOR THE UNIMAGINABLE.  THE UNTHINKABLE..  THE HUMAN THOUGHT PROCESS OF.... 
IMAGINATION... 
WELCOME THE MIND'S EYE OF...  
A. A. LANOIE, AUTHOR OF ANUBIS!

| | A.A. Lanoie, author of the book "Anubis", is back. | |
| --- | --- | --- |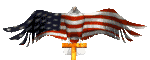 I pledge allegiance to the flag of the United States of America,
  and to the republic for which it stands, one nation under God,
  indivisible, with liberty and justice for all.